Classroom Furniture That Makes Studies Memorable And Easy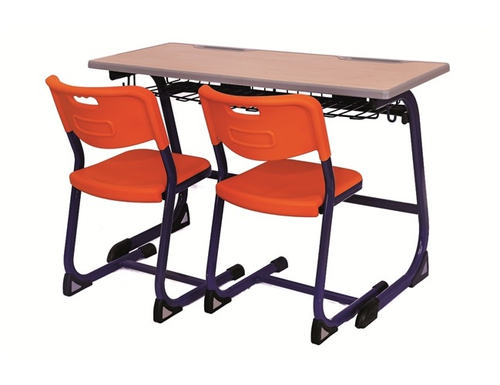 The classroom is the place where we make a lot of memories that we remember throughout our life. We make friends and memories that are sweet and salty but are heart-warming.
You must get your school furnished with the best quality Classroom Furniture Suppliers India.
You remember when there was a time when your bench partner used to care for you more than your siblings, they care more than parents, and their salty words were tastier than pickles.
Moment Making with Durable Furniture:
We don't need to go much far to make memories in our school. It is just a bunch of friends with a lunchbox with our favourite seats. We make so many unforgettable memories in the class.
Studying with Fun:
The furniture in the classroom where we used to study without friends and teachers, and play during the break. Those broad chairs provided comfort and safety, and desks that had enough space to get occupied by all the stationery.
Maskeen the Nation largest School Furniture Provider:
Give your child the same experience with Maskeen classroom furniture. The brand Maskeen is well known Nursery Furniture Manufacturers. It has gained concrete testimony of clients with India's leading education hubs like Bachpan and many more.
Affordable and Durable Furnitures:
There are several reasons why you should opt for these affordable and durable classroom furniture.
Premium Quality- These classroom furniture are made of premium quality material that provides them a long life and a long list of students that enjoy the comfort of these furniture.
Pocket Friendly- These furniture are available at a very pocket-pleasing rate.
Broader Seats - The seats of these furniture are broad that makes it comfortable for the student while they are sitting for 8 hours at School. It is really hectic for the students to sit in one place for such a long time and they need a seat that is comfortable and does not create any problem even if these tips are for a long duration.
Broader Desk- The desk of the furniture is broad and sufficient for giving space to a lot of stationeries as with the changing time there are a lot of advancements in the studies. The brand gives this special facility in its furniture in the context that students are the pillar of the nation and must not face any trouble while studying.
Spacious- The furniture is made of the best quality raw materials and is durable enough to carry heavy weights. It can easily carry two students in one piece of furniture and even bear their weight without any breakage.
Proper Support- The brand has emphasized providing premium quality products to the customers at a very reasonable rate. The furniture is specially designed to support the body of the students as they have to sit for a longer duration on this furniture. The furniture gives proper support to students' backs so that their study is pain-free.
Quality Check- Every piece of furniture produced by the brand goes for a quality check before delivery as the brand wants to ensure that the product with any lapse aur loopholes does not get delivered.
Our furniture is of the best quality that gives:
Durability:
The products are made of the best quality raw materials that provide durability to the materials. The furniture is made of the best quality wood that does not break easily and gives heavy duty work.
Fine Finishing:
The furniture has fine finishing in their work such as no ends are left unfinished.
Vibrant Colours :
The colours used in the furniture are extremely vibrant and eye-catching.
Attached with Pretty Elephant Face:
The furniture is made uniquely and has been attached wake up pretty elephant face
Without Jagged Corner:
It is because these furniture are jagged to avoid any such mishaps with students get injured.
Touch and Scratch Resistant:
The furniture is touch and scratch-resistant such that it is free from any scratch and does not get dirty even by touch.