5 Ultimate Educational Toys for Kids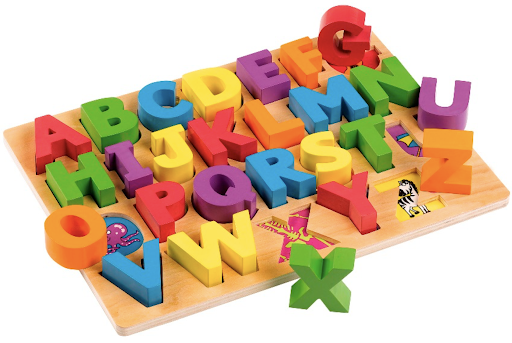 Mumma, I want this toy, I want that toy too! And that toy is not bad! You must have heard kids saying these line frequently when in a Mall, shopping stall, or any kids play store. The fact is kids love toys and they can never get enough of them. What you guys need to know is that toys are not for just fun but they can be used for educational purpose too.
Here, we are going to discuss top 5 educational toys for kids that not only provide your child with entertainment but make their mind sharp also. Let's have a look:
Do you often your kid building something out of boxes and other materials? Then it's a high time to let your kids do what they want and buy them their very own engineering sticks game kit. Using these kit, your child can increase the hidden building talent. Giving them one or more building tool kit is a good idea.
Magnets are fascinating things. If your child loves magnets, then it's a right time to buy him a magnet kit where all sizes of magnets are available. These magnets help your kids in developing critical thinking in them. By using and playing with the magnets of a myriad of sizes, your kid can understand the basic of magnetic force, magnetic fields, and poles.
There are numerous maths games available in the market in which maths puzzles are given and your kid has to solve those sticks puzzles by using his common sense, wit, and numeracy skills. This way, your child can develop geometric knowledge and can perk up his number talent.
One of the most underestimated educational games is Dice. Dice is based on logic and your kids can accentuate their analytical and reasoning skills by playing various dice games. When your kids give all his strength and mind in playing dice, they actually take their smartness to the next level.
Have you ever seen that your child is staring at the sky and trying to unveil the mystery of stars by counting them? If so, then you should have an idea that your kid is interested in the deep mystery of space. Get your child a space exploration kit using which he or she can explore the wonders of space and find constellation on the ceiling of your house.
The Rubik's Cube is the most popular puzzle on the World. Learn how to solve it with the easiest method.