Why Playgrounds Are Incomplete Without Slides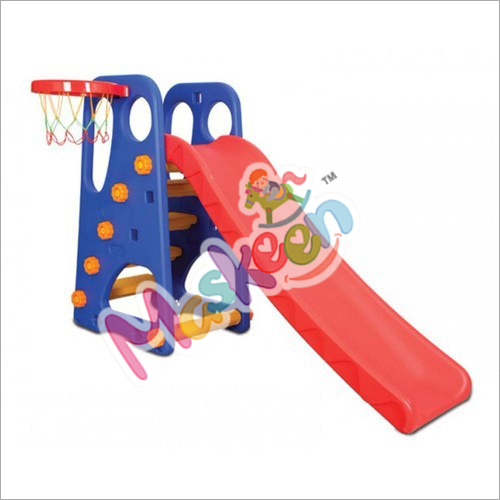 Children's joy and inventiveness come to life on playgrounds. One feature stands out as an outstanding favorite among the different play equipment that adorns these vibrant spaces: slides. These glistening thrill chutes provide a new level of excitement and adventure to any playground.
Aside from the fun and amusement they provide, slides have various advantages that make them an indispensable and indispensable feature of every playground. Discover a world of outdoor adventure with our thrilling slides. As one of the most reliable Outdoor Slides Manufacturers Maskeen Overseas designs slides that add excitement to any playground. Our durable and safe outdoor slides come in various sizes and designs, catering to the different age groups and preferences of children. Let us help you create a play space that sparks joy and laughter among young adventurers.
Thrills and smiles galore
For youngsters, slides are linked with unadulterated excitement and thrill. Climbing the stairs to the top and then swooshing down at breakneck speed is an amazing experience that fills their hearts with joy. The sheer act of sliding down causes a rush of laughter and happiness. This joyful experience not only brings delight to youngsters, but it is also a satisfying sight for parents and carers to see their children joyously sliding down with dazzling grins.
Maskeen Overseas is a leading manufacturer of school furniture, providing a diverse selection of innovative, superior-quality products. Our Classroom Furniture is thoughtfully crafted to enhance student engagement and comfort, promoting a conducive atmosphere for learning. We prioritize durability and safety in all our products, ensuring they withstand the daily wear and tear of an active classroom. With a diverse selection of desks, chairs, storage solutions, and interactive learning tools, we cater to the unique needs of every educational institution. Choose Maskeen Overseas for furniture that combines functionality, aesthetics, and ergonomics, providing educators and students with an unparalleled educational experience.
Physical Improvement
Slides provide more than simply fun; they also help children's physical development. The ladder climb improves their gross motor abilities, balance, and coordination. As youngsters learn to position themselves while sliding down, they develop body control and spatial awareness. Regular use of slides improves their muscles, especially those in the legs and core. These physical advantages contribute to children's general development and health, making them stronger and more agile.
When it comes to outdoor play equipment, Maskeen Overseas is the name you can trust, particularly when it comes to Playground Slides. Our slides are designed with safety as the utmost priority, utilizing durable and weather-resistant materials to ensure they withstand various weather conditions and rough play. From gentle slopes for younger children to thrilling twists and turns for older kids, our slides cater to children of all ages, encouraging physical activity and fostering social interaction. Our commitment to quality and safety standards sets us apart as the best playground slide manufacturer in the market. Choose Maskeen Overseas to bring joy and excitement to any playground with our captivating and secure slide options.
Interaction with Others
Playgrounds are places where children instinctively flock toward one another and build bonds through play. The use of slides, in particular, promotes social interaction and teamwork. Children often take turns sliding down, acquiring the skill of patience and waiting. This simple act of taking turns promotes social skills such as sharing, empathy, and understanding. Furthermore, slides may serve as a platform for collaborative play since youngsters like sliding down together or devising games with several players. These social interactions provide the groundwork for healthy relationships and effective communication abilities.
If you seek an exhilarating addition to your outdoor play equipment, look no further than Maskeen Overseas' Jumping Trampoline. We take pride in being the best trampoline manufacturer, offering a diverse range of sizes and designs to fit various play areas and age groups. Our trampolines are engineered with advanced safety features, including sturdy frames, protective padding, and reinforced springs, to ensure safe bouncing experiences for children.
Overcoming Fear and Developing Self-Confidence
Going down a slide might be intimidating for some youngsters, particularly if it is their first time. Conquering that fear, on the other hand, might be a huge milestone for them. Slides offer a secure setting for youngsters to confront their fears and eventually gain confidence. The feeling of satisfaction kids experience after successfully negotiating the Slide may increase their self-esteem and inspire them to face subsequent obstacles with confidence.