4 Tips for Choosing the Right Playground Slide for Your Kids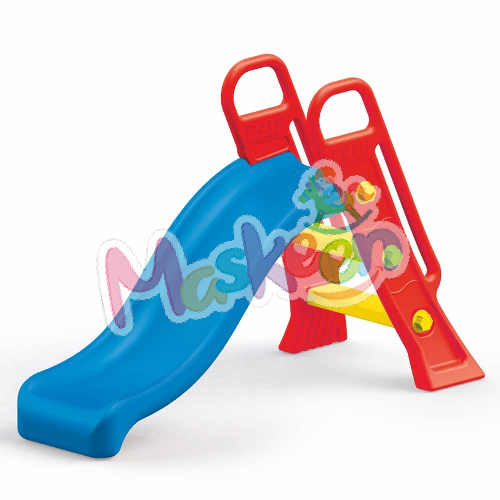 Slides for playgrounds have long been a popular and well-liked component in children's play areas. Choosing the best playground slide for your children may be an exciting but intimidating undertaking for you as a parent or guardian. With so many possibilities, it's important to consider many elements to create a safe and pleasurable playing experience for your children. Maskeen Overseas solidifies its position as the best provider of Playground Slides due to its unwavering commitment to safety, innovation, and quality. With years of experience in manufacturing recreational equipment, Maskeen Overseas designs and produces slides that meet and exceed international safety standards. Their extensive range of slides includes a variety of sizes, shapes, and vibrant colors, catering to the diverse preferences of children. The company's attention to detail and use of high-quality materials ensure that their slides are durable, weather-resistant, and can withstand heavy use, making them the top choice for playgrounds in schools, parks, and communities. We will provide seven vital recommendations to help you choose the best playground slide for your children, ensuring that their joy and pleasure stay at the center of every play session.
Choose certified and compliant slides
When it comes to playground equipment, safety is paramount. Before making a decision, be certain that the playground slide satisfies all of the required safety regulations and certifications. Look for ASTM (American Society for Testing and Materials) and CPSC (Consumer Product Safety Commission) compliant slides. These certifications ensure that the slide has been subjected to rigorous testing for structural integrity, material durability, and child safety, giving you peace of mind while your children play.
Age-appropriate Design:
Different slides are built for different age groups. When selecting a slide, keep your child's age and developmental stage in mind. Shorter and softer slides with toddler-friendly features, such as broad steps and easy-to-grip handrails, may assist younger children. Older children may choose higher slides with more thrilling twists and turns. Choosing a slide appropriate for your child's age guarantees that they may enjoy their playing without feeling overwhelmed or disappointed. Maskeen Overseas stands out as the best provider of Elephant Slides owing to its unique and imaginative designs that captivate the hearts of children. These creatively crafted slides, resembling adorable elephants, add an element of excitement and joy to play areas. Maskeen Overseas prioritizes child safety and comfort in the design process, ensuring smooth surfaces, easy-to-grip handles, and sturdy construction. The company creates elephant slides that add fun and beauty to play areas, making them popular among daycare centers, play areas, and amusement parks.
Material Considerations:
Invest in a high-quality, sturdy playground slide to guarantee its durability and resilience to wear and strain. Because of their weather-resistant characteristics and minimal maintenance needs, stainless steel, and high-density polyethylene are great alternatives. Such materials are resistant to the weather and regular usage, ensuring that your children have many hours of pleasure and play for years to come.
Size and Space:
Examine the available space in your garden or play area before deciding on a playground slide. Make certain that the slide you choose fits nicely inside the allocated region without crowding the surroundings. Consider the slide's installation requirements as well. Some slides may need expert installation, while others are simple to assemble yourself. Choosing a slide that fits the available area as well as your installation preferences simplifies the whole procedure. Maskeen Overseas cements its position as the best provider of Kids Slides by offering a delightful assortment of slides that cater specifically to the needs of young children. Understanding the importance of play in a child's development, the company designs slides with age-appropriate features, ensuring safe play for toddlers and young kids. Their kids' slides are built with a focus on stability and durability, ensuring a secure and enjoyable play experience for young adventurers. With vibrant colors, engaging shapes, and a commitment to quality, Maskeen Overseas' kids' slides are the preferred choice for parents, schools, and recreational centers seeking top-notch play equipment for children.