Top 3 Advantages Of 8 Seater Wooden Desks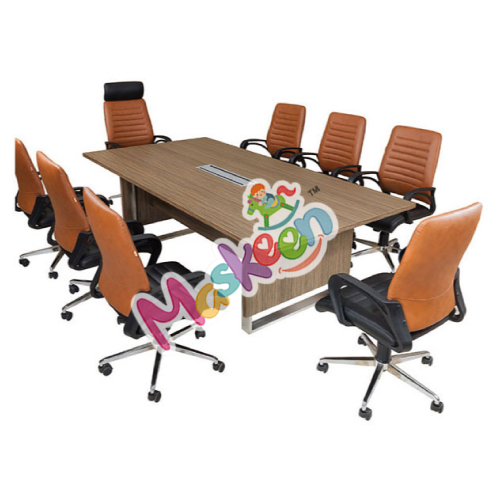 When it comes to creating a nurturing and productive learning environment for preschool kids, every detail matters. From the classroom layout to the choice of furniture, educators strive to provide the best resources for their young students. In this pursuit, 8-seater wooden school desks have emerged as a pinnacle of excellence. In a preschool classroom, having these desks is crucial. They offer plenty of room and unmatched sturdiness.
Wooden desks often have an elegant and timeless appearance, which can enhance the overall aesthetic of a workspace or classroom. The natural grain and warm tones of wood can create a welcoming and professional atmosphere, contributing to a pleasant environment for users.
Wooden desks are known for their sturdiness and longevity. They can withstand regular use and have a solid construction that ensures they remain in good condition for an extended period. This durability is particularly beneficial for desks with multiple seats, as they are likely to experience more wear and tear due to increased usage.
Ample space:
Preschoolers are full of energy and curiosity, and providing them with a spacious work area is crucial for their growth and development. 8-seater wooden school desks offer ample room for each child to engage in activities, such as drawing, writing, and group work, without feeling cramped or restricted.
The generous space allows them to spread their materials and explore their creativity, fostering independence and a sense of ownership over their learning environment. With a focus on international markets, Maskeen Overseas stands out as one of the prominent School Furniture Exporters, delivering quality products to schools worldwide. We cater to the needs of the leading schools with our exceptional products. Our comprehensive range of school furniture includes desks, chairs, tables, and other accessories. Our furniture is designed to provide comfort and durability.
Longevity:
Durability is another crucial aspect that sets 8-seater wooden school desks apart. Furniture for preschoolers should be durable enough to handle their high levels of activity and wear and tear. Wooden desks are known for their sturdiness and longevity, ensuring they can endure the enthusiastic use of young learners. The robust nature of these desks provides educators with peace of mind, knowing that they have invested in furniture that can withstand the demands of an active preschool setting.
Maskeen Overseas stands among the foremost School Furniture Manufacturers. Our furniture solutions are tailored to meet the specific requirements of educational institutions. We use only premium materials to create products that are both durable and comfortable. Our dedication to providing exceptional customer service extends beyond the initial purchase. Our primary objective is to ensure that our customers get the best possible return on investment.
Interaction:
One of the advantages of 8-seater wooden school desks is their ability to promote social interaction and collaboration among young students. The design allows children to sit together in groups, fostering communication, cooperation, and teamwork. Preschoolers learn valuable social skills by engaging in activities with their peers, sharing ideas, and building relationships.
The desks become a space for interaction and the cultivation of social-emotional development, creating a sense of community within the classroom. Recognized as one of the most prominent Preschool Toy Manufacturers, Maskeen Overseas ensures that young learners are provided with safe, comfortable, and age-appropriate furniture. Among the best benefits of buying from us is that all our products are manufactured with the highest quality standards, ensuring durability and long-lasting performance. Similarly, our products are designed with the latest trends and ergonomic principles to ensure maximum comfort and safety for young learners.
Furthermore, the natural beauty of woodenAdding school desks to a preschool environment can create a warm and charming atmosphere. The rich grains and textures of the wood create an inviting and aesthetically pleasing atmosphere, enhancing the overall ambiance of the classroom. The visual appeal of these desks not only inspires young learners but also complements other classroom elements, such as natural lighting and colorful learning materials, creating a harmonious and engaging space.