Role Of Kids Rockers In Encouraging Imagination And Creativity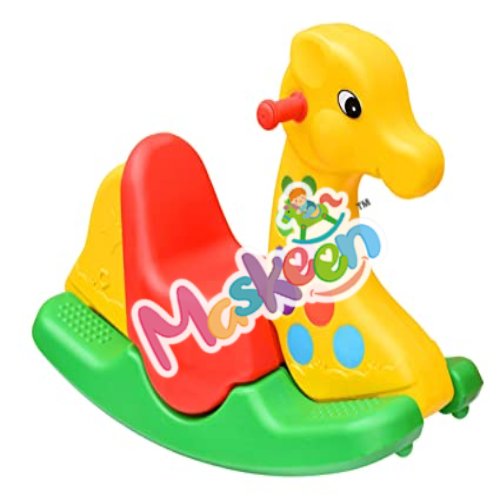 Kids rockers are more than just a fun toy for children to play with. Our best-quality Kids Rockers can also play an important role in encouraging imagination and creativity in young children. Here are some ways that kids rockers can help spark creativity and inspire imagination in children.
Maskeen Overseas recognizes the importance of encouraging imagination and creativity in children and the role that Kids Rockers can play in achieving this. Kids Rockers are designed to spark the imagination of children and encourage their creativity through play.
These toys provide children with the opportunity to explore their own creativity and imagination, to experiment with different textures, colors, and shapes, and to learn through play. They help to foster a child's ability to think outside the box and develop their own unique ideas.
Kids Rockers also provide children with the opportunity to express themselves, to communicate their ideas, and to work collaboratively with others. They can help to develop a child's social skills, as well as their problem-solving and decision-making abilities.
At Maskeen Overseas, we understand the importance of investing in toys that not only entertain but also educate and encourage the development of important skills. That's why we have created a range of Kids Rockers that are designed to stimulate the imagination and creativity of children, while also providing them with a fun and engaging play experience.
Pretend Play
Kids rockers provide a perfect opportunity for children to engage in pretend play. Whether they are pretending to ride a horse on a traditional wooden rocker or soar through the sky on a modern airplane rocker, kids can use their imaginations to create exciting scenarios and adventures. This type of play allows children to explore different roles and perspectives, and it can help them develop important social and emotional skills.
Storytelling
Another way that kids rockers can encourage creativity is through storytelling. Children can use their imagination to come up with stories and adventures that they act out while riding their rockers. This type of play helps children develop language and communication skills, as well as creativity and problem-solving abilities.
Physical Movement
Kids rockers also provide a fun way for children to get exercise and move their bodies. When children are physically active, their brains are more active as well. This can help to spark creativity and imagination, as well as improve cognitive function and overall health.
Artistic Expression
Kids rockers can also be a great tool for artistic expression. Children can use their rockers as a canvas for drawing or painting, or they can decorate them with stickers or other decorations. This type of creative expression helps children develop fine motor skills, hand-eye coordination, and artistic abilities.
Music and Movement
Kids rockers can also be used in musical play, such as creating rhythms and beats while riding their rocker. This type of play encourages children to explore different sounds and movements, and it can help them develop a love of music and dance. Maskeen Overseas also offers premium quality rockers.
Conclusion
In conclusion, kids rockers are a valuable toy for young children that can help encourage imagination and creativity. Our rockers are available in different animal shapes like Elephant Rocker and Horse Rocker. By providing opportunities for pretend play, storytelling, physical movement, artistic expression, and musical play, kids rockers can help children develop important skills and abilities that will serve them well throughout their lives. If you're looking for a toy that will engage and inspire your child, consider getting them a kids rocker today!