An Ultimate Guide To buying Slides For Kids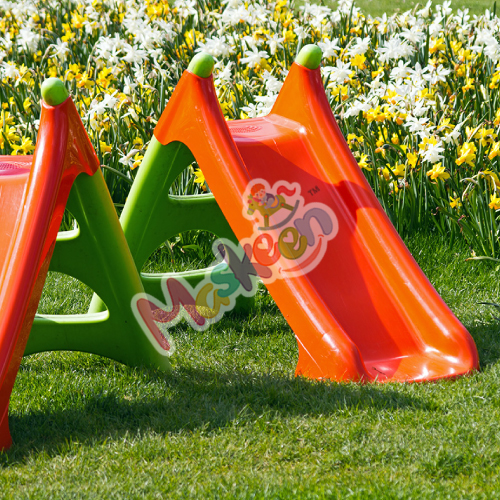 Sliding is a fun activity for kids, and it helps them develop coordination, agility, and strength. In addition, Playground Slides are ideal for outdoor play. We manufacture different kinds of swings for kids. And in this blog, we are going to share a few types with elaboration on how to make the best purchase.
Whether you're looking to add a new playground slide or expand an existing one, our outdoor Kids Slides are the perfect fit for your community park. We offer various types of slides on our website. It is an excellent plaything for improving your child's teamwork, balance, and collaboration abilities. When it comes to choosing the right playground slide, there are many things you need to consider.
Safety Of The Kids:
Your children will be playing on the slides at some point during the day and therefore, it is important that they have a safe and fun experience whenever they use them. Purchasing a playground slide or swing set from Maskeen Overseas can prove to be an excellent investment for your school or park. if you purchase one of our products you will be satisfied with our services and build quality. This means that we are committed to providing you with all the information that you require about Elephant Slides before you decide to purchase such a product.
Pay only for Worthy Products and Ensure Kids Will Be Satisfied With the Equipment:
A daunting task can lie ahead when it comes to choosing playground equipment for your child. There are many choices and many different kinds of open-air slides on the market to choose from and your management will not want to settle for a tolerable product that does not give them the exact experience they would like. Therefore, we want you to be thoughtful before buying a slide so that you can make an appropriate conclusion about what your child will like or not like.
Quality Of the Equipment:
It is a critical factor to look at so that it helps you decide if they are right for you. We have a wide array of park slides for kids which can be added to our existing playground designs. If you are interested in purchasing a high-quality slide for your existing playground, you may want to consider playing slides or swing sets from us. Our play slides for kids and swing sets are ideal for schools and other educational facilities that require a large number of recreational spaces. Our site is dedicated to providing affordable prices with quick and efficient service. Our vast selection of slides and swing sets will allow you and your children to have fun while they exercise or play together. We provide details about our products and their benefits so that you can make a suitable decision before purchasing a particular product.
Balance:
Children develop important coordination and balance skills as they climb up slides and place themselves and push themselves down chutes repeatedly. These skills are key components of a healthy life. In addition to teaching youngsters structural awareness by having them decide when it is safe for them to slide as well as when it is safe for them to put their feet down once they reach the bottom of the spiral, it assists young people in developing control over their bodies.