Preschool Furniture By Maskeen Overseas: Adding Colors And Comfort To Kids Life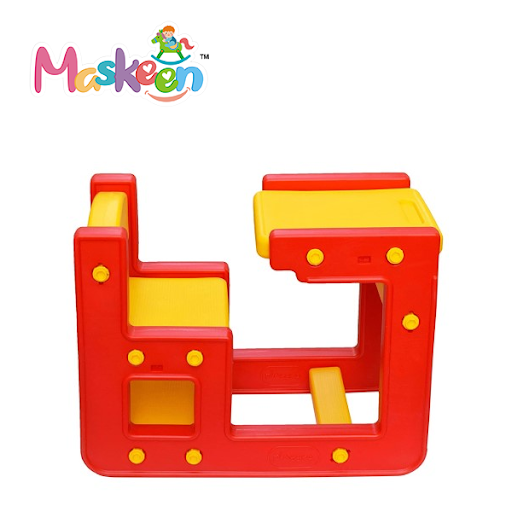 Vivid colors make it possible to discover the difference in everything, from the tiniest things to enormous buildings. There would have been darkness around us if we had zilch colours in our life.
We are not only adapted to colours, ut our selections are based on these variations. The selection and picking out favourites is a process that applies to furniture as well. Preschool time is the most significant for achieving cognitive skills.
At this time, a child must start getting a little knowledge and understanding of his or her surroundings.
Make sure you choose only trusted Classroom Furniture Manufacturers for incorporating chairs, tables, and educational toys for your school.
So you need new classroom equipment, such as chairs and tables, for your school? Before you make your decision, make sure you know who is best in the business.
Well, Maskeen Overseas is a prominent name and award winner of the most trusted school furniture in Delhi. Furthermore, the firm also exports quality products all over the world.
A preschool is the first step toward future learning and higher studies. It actually is the base of your career. Your life depends on how your brain is developed in these classes.
Moreover, every child should be introduced to the most comfortable furniture so that they can stay focused and get most of the knowledge from their teachers.
A vividly colourful atmosphcolourfulides children with learning opportunities. It is vital that a preschool class should consist of colourful pieces of colour future Because this would appeal to children to be there and stay focused.
More tones added to their table chairs and benches would help them find their interest at a young age. This way, the furniture becomes a significant source for the mental growth of Selecting a colour could be a colourist step toward decision-making.
Not only colours but also comfort level must be ensured while selecting a chair or table. To illustrate: Suppose a child is sitting in his or her seat and wants to concentrate on their studies.
If the chair the pupil is sitting in is poorly designed, then he or she might keep slipping or sliding from their seat. Furthermore, unsafe or edgy furniture would definitely have an adverse impact on your kid's health. An unpolished place might damage their hands and arms.
Maskeen Overseas keep these things on the top list of priority while crafting these chairs and tables for kids and teens. These are reasons why we are the leading Playground Swings Manufacturers in India.
A safe design gives learners the freedom to move around as they want. This way, they walk freely and share their seats with their pals. Consequently, they can develop mentally, physically, and emotionally at a faster pace.
An item of appealing furniture that can be adjusted, should be sturdy, light, colorful, and easily cleanable will definitely stimulate learning in young lads. Furthermore, a life that starts with preschool should have only a lovely and comfortable place to be; otherwise, it can affect their future.