Augment the Charm of Your Classroom with Our Amazing Classroom Furniture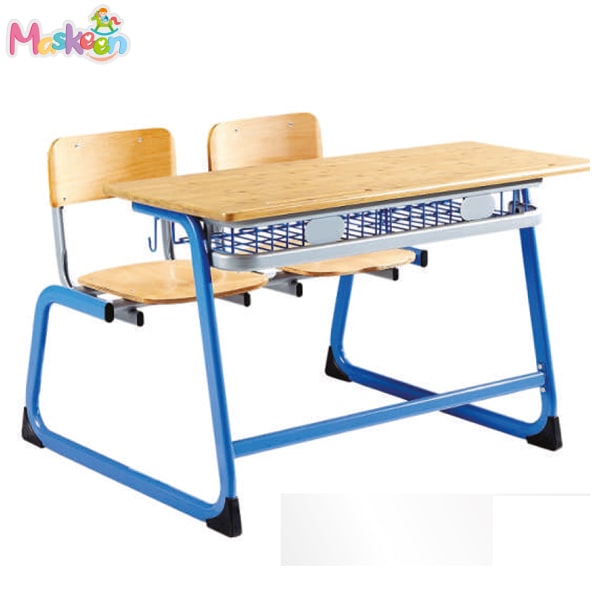 The classroom is just like a temple of learning and we will help you in choosing from an exquisite collection of furniture for your classroom.
Imagine that you are sitting in a room that is devoid of all the furniture and in that room, the sacred activity of teaching has to take place.
Won't it be such a bland and listless classroom? Of Course it would be and that is why we, at Maskeen Overseas, provide a wide range of classroom furniture at fairly reasonable prices.
Termed as one of the best Classroom Furniture Manufacturers, we make it a priority that students in India should receive a quality education.
Very few people are aware that a majority of students in India study in government schools in villages that do not have basic amenities like good-quality chairs and tables.
Due to this, the students have to, unfortunately, sit on the ground, in order to attain basic rights for education.
So, after seeing this shoddy state of education, we decided that we will expand the diaspora of our product range in order to make a positive impact on the education system of India.
Complete Assortment of Furniture Pieces
If you visit our website, then you will surely realize that we have the ability to cater to this business on a worldwide basis.
Our amazing and superior product range has several in-built features that make our furniture visually appealing.
We are extremely honest in terms of delivering high-quality products and besides classroom furniture, we also provide Playground Swings, Play School Toys, Kids Chairs, Trampoline, Pre School Kit, etc.
We are regarded as one of the most prominent School Furniture Exporters India and these products have been manifested with umpteen properties.
Free from Jagged Corners
Not only do our classroom furniture have vibrant colors, fascinating designs, and patterns, but they also are free from any sort of jagged corners and they have fine finishing.
The secret behind the amazing quality of our products is that we manufacture these products with a deep feeling of honesty and integrity.
We ensure that the corners of the school tables and chairs are well finished so that they do not cause any damage to the students who are often naive in nature, especially in lower classes, and this results in injuries that can prove to be fatal as well.
Further, the furniture is tough and scratch-resistant and they help in enhancing the quality of the classroom.
Sturdy Constructions
Our products have been developed using sturdy construction and they are durable, long-lasting, reliable, and damage-free.
Also, our products are safe and easy to take care of and our professionals develop these products with unparalleled precision and unmatched dedication while developing these products, our craftsmen just totally immerse themselves in the art of developing this furniture.
So, head to the official site of Maskeen Overseas and just enjoy the benefits of world-class furniture and toys at fairly reasonable and pocket-friendly rates.