Why Original Freddy Kids Chair is The Perfect Gift for Children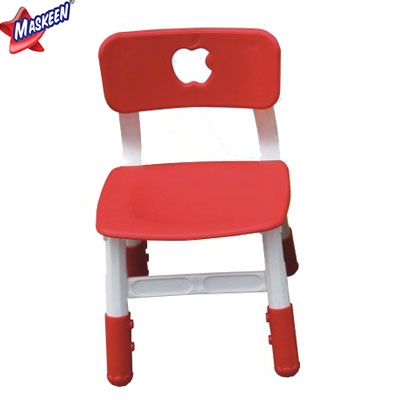 Kids are innocent souls and they always want to gain more and more independence. As parents, you have to remain careful about their safety while encouraging their independence. You need to provide the necessary tools that make a safe environment for them and also put them on the path of success. The things that children put their hands on and use frequently can make them learn several important things.
This is why things like toys and kids furniture items become crucial for transforming our children into self-dependent human beings. If they get an engaging and vibrant chair like the original Freddy kids chair, they tend to use them more and get inspired to do something beneficial. Let's have a little more detailed look at the list of benefits compiled by the expert Kids Chairs Manufacturers in Delhi.
Allows Quiet Time
Children are synonymous to chaos. They hardly like to sit anywhere, until they get something mesmerising and interactive enough that gets their attention. The unique design of the Original Freddy Kids Chair attracts their attention easily. Instead of running around like a free wave, they like to sit down and have some quiet time.
As they tend to sit more frequently on those chairs instead of just for meals. They easily start to engage in other activities like reading, writing, arts and crafts, and much more. This also allows quiet time for parents too.
Learn Practical Life Skills and Manners
Instead of using tables and chairs as toys, children not only learn basic sitting etiquettes but also start to develop more manners. When children sit at someplace, they become more conscious of their surroundings. Eventually, they start setting up their furniture and other things in a proper way. Subsequently, they start to understand the importance of cleanliness and punctuality.
Provide Them Fun and Comfort
Children are very likely to push anything away that they find boring and uncomfortable. However, the unique design of the Original Freddy Kids Chair not only makes those chairs look like fun things but also provide tremendous comfort.
The comprehensive back support ensures that children are not straining their back and shoulder. More they feel relaxed, the more they become focused on creative activities. Otherwise, boredom and frustration can lead them to do undesirable things.
Encourages Independence
Most of the children are attention seekers, they always want someone to play with them. Though, as the children learn to sit for a longer period on their own, they engage mostly with the activities that they can accomplish on their own. Instead of asking for adults' help even for things like setting chairs and tables for meals and studies, they eventually learn to do all such things. They would simply grab a paper and crayon to satisfy their artistic side without bothering you.
Healthy Interaction with the Siblings and Same-Age Childre
It can be easily observed that younger siblings follow older ones everywhere and imitate everything. Most of the time things remain playful and sometimes such interferences lead to fighting. Though, such risks reduce tremendously while sitting in a chair. They get their own personal space and interact with each other comfortably. Such interactions subtly develop their social skills and help them become an interactive and social human being.
As you can see, there are many incredible benefits of Original Freddy Kids Chair, thus, it is a perfect gift for children. Let your children gain those benefits by providing those unique chairs to them. If you are looking for the reliable Kids Plastic Chair Manufacturers in Delhi from where you can avail Original Freddy Kids Chair, then no need to look beyond Maskeen Overseas. Explore our range of products including toys and kids furniture. Their incredible features like comfort, designs, quality and durability will not put a smile on your children's face as well as on yours.